Commercial Management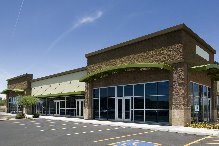 5 Star Property Management understands that each investors needs are different and our Commercial Management Division created packages to tailor services provided. Our team will be more than happy to provide all the services below or package them based upon what we can do to take the burden of you – the client.
1). ASSET MANAGEMENT
Maintain frequent contact with Owner, or any consultants of the Owner (i.e., attorneys, accountants) to ensure the efficient and correct management of the property.
Preparation of forecasted budgets and or cuts
Landlord/Tenant relations and consulting
2) FINANCIAL MANAGEMENT
Collect and record rents and implement assertive collection procedures.
Accounts receivable / Accounts Payable
Billings for common area charges, taxes, insurance, etc.
Detailed reports, including tenant profiles, property ledgers, and sales and leasing reports.
Monthly financial statements, including current and year-to-date activity.
Secure bids for insurance or other financial services or expenses as needed.
Prepare the required 1099's for year-end accounting.
File all personal property reports and purge old ones
Prepare common area, mall expense reports and property tax pro-rata charges, if needed.
Review critical data file and invoice tenants, as applicable, for cost of living increases, Consumer Price Index (CPI) increases, common area maintenance (CAM) charges, property taxes, insurance and fixed incremental rent increases.
3) PHYSICAL MAINTENANCE
Conduct frequent physical inspections.
Coordinate and supervise maintenance activities, repairs and improvements.
We have a 24 hour answering service for any need or emergency that may arise.
Enforce buildings rules and regulations.
Recommendations for common area improvements.
Negotiate contracts, supervise independent contractors, on-site employees, etc.